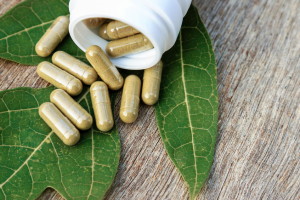 Are you looking for the perfect supplement? Look no further than Wanae's Super AI CBD capsules. These powered capsules are designed to boost or replace your preexisting daily supplements.
Once you are taking Super AI, you will feel the difference. You will move better, feel better and be better. What makes Wanae's Super AI CBD so wonderful? Our special formula of added supplements work together to give you everything your body needs. Let's review the awesome ingredients inside Super AI.
Antioxidants
First off, it is important to know what antioxidants are. In layman's terms, they're molecules in our bodies that fight off free radicals, which are harmful and increase the risk of health problems. Free radicals come from within the body during the metabolic process and from external sources such as air pollutants, cigarette smoke and others. Antioxidants can be found in many fruits, vegetables and other plant-based foods but taking a supplement ensures you are getting enough on a daily basis to keep your body healthy.

Turmeric
Turmeric is a bright yellow root that is responsible for giving curry powder its yellow color. Turmeric contains many powerful anti-inflammatory properties as well as natural antioxidants. Not only does it help neutralize free radicals by offering up its antioxidants to the body, but it also helps foster the production of natural antioxidants by the body itself.

Querecitin
Quercetin is a pigment found in plants such as Ginko Balboa, St. John's Wort, and American Alder. It's also found in fruits and vegetables like berries, apples, onions and green tea. It is primarily used to help treat conditions that affect the heart and blood vessels. These conditions range from heart disease and circulatory problems to high blood pressure and high cholesterol.

MSM
MSM is a chemical naturally produced in humans, animals and plants. It can be either extracted from a natural source or recreated in a lab. The primary use of MSM is to help treat inflammation and arthritis. People also choose to use MSM directly on their skin to help all sorts of ailments such as scarring and stretch marks, windburn and sunburn, wounds and cuts, as well as wrinkles.
As you can see, Wanae's Super AI has many great other supplements added to make it the one and only supplement you need for your daily health routine. Super AI gives you 450mg of CBD over 60 powder capsules. Get it all in one place with Wanae Super AI! http://healthycbd.mywanae.com