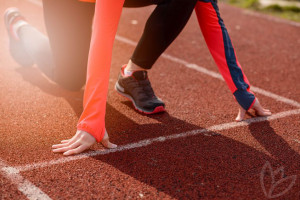 More and more athletes are trying CBD oil products. Have you wondered why? Here are two Wanae products that are favorites with athletes and others who are highly active:
Calm: Many athletes find it hard to focus on their workouts with the stresses of day-to-day life. Calm is Wanae's CBD oil product designed to help you balance the body and mind and better manage stress and anxiety. Another way Calm may help is by promoting better sleep. It's hard to drag yourself to the gym when you've had a restless night. Calm is formulated to help you wake up feeling refreshed.
PURE: Worried about THC? Many athletes are. While most of our products contain only trace (0.3%) amounts of THC, we also offer PURE, a simple, clean, powerful and THC-free CBD formulation. Wanae Pure contains all of the minor cannabinoids found in hemp and is infused with a refreshing mint taste. A number of athletes take either Calm or PURE for stiff and achy joints. In fact, it's one of the top reasons why people of all ages and activity levels try CBD oil products, according to several different surveys of people who use CBD.
Which of our formulations are right for you? Explore our incredible product line and reach out to learn more about CBD. We're here to answer any questions you may have!