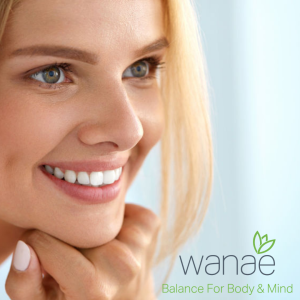 It's beginning to look a lot like dry skin season. The leaves fall off the trees, the relative humidity drops and as a result, dry skin is back in town. In the winter, we all face it. The cold winds and drier air can wreak havoc on your skin overall, but the low moisture and the chill in the air are particularly bad for your lips. This time of year, it's crucial to carry a high-quality lip balm with you at all times!
It's not uncommon to experience dry, cracking or other weather-related distresses to your lips during the winter months. Lip balm is designed to create a protective barrier to keep your lips healthy, hydrated and soft.
Many are not aware, but the skin on your lips is different from most of the skin on your body in that it does not have sebaceous glands. These are the glands responsible for secreting the natural oil that makes your hair and skin look shiny and healthy, or overly oily. Because the skin of the lips does not have the ability to moisturize itself, it's particularly important to make sure they are well taken care of in the face of weather-related damage.
If you're looking for the perfect lip balm to carry you through this winter season, Wanae has you covered. It's essential that your lip balm has only the best all-natural ingredients and we're able to give you that, plus more! We begin with a beeswax base, then mix in many different ingredients, such as avocado, jojoba, marjoram, cocoa butter and vitamin E. With added arnica oil, camphor, eucalyptus and menthol crystals, it has the ability to heal your lips as well. Pine, rosemary, cypress, helichrysum and cinnamon bark add to the glorious aroma of Wanae Lip Balm. Lastly, we add in a little hyaluronic acid, which is a substance that helps your lips retain moisture.
Full-spectrum CBD is the magic ingredient that makes Wanae lip balm better than anything you can find at your local beauty shop. Full-spectrum means that we add in all the goodness of the hemp plant. Talk about real healing powers!
Besides maintaining healthy, happy lips that are well hydrated, CBD has many other added benefits. If you find that your lips are already dry or cracking, CBD will help ease the pain by connecting with receptors in your brain and numbing them. If you are about to give a presentation or have a job interview, bring your lip balm! Moisturize before starting. The CBD provides an anxiety-reducing sensation allowing you to naturally relax into your best self. http://healthycbd.mywanae.com