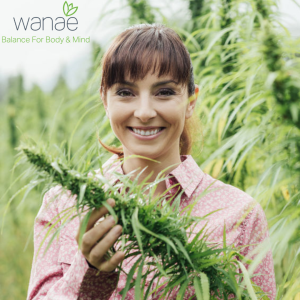 As more studies arise touting the health benefits of CBD, a chemical compound derived from hemp, the plant itself is becoming better understood. For generations, hemp has been thought of as no more than a plant that produces an illegal drug. But not all varieties of hemp harbor the psychoactive chemicals that give the plant its bad wrap.
In fact, there was a time in our country when hemp was a valuable commodity upon which we were heavily reliant. It was used to make products such as textiles, fibers, rope, paper and canvas, as well as paints, varnishes and inks. Every part of the plant was usable for one purpose or another, including the leaves, interior of the stalks, called hurds, and seeds. Humans had been aware of these uses and cultivating hemp for centuries dating back thousands of years in some parts of the world. In America, hemp was even around for the birth of our nation, as the paper our Constitution was written on was made of hemp. The plant remained a popular crop in America until the 1930s, at which time most clothing was still made of hemp textiles.
So what happened to turn this plant bad?
In short, petroleum-based, synthetic fiber textile companies were coming on to the scene with their new plastic fiber technologies, and they didn't like the existing competition. In a joint effort with the newspaper and lumber industries, these textile companies successfully lobbied against the hemp industry because it was viewed as the largest threat to their business. This resulted in several rounds of taxation to limit the hemp industry and eventually to a federal ban on the cultivation, production and use of hemp in 1937.
In an ironic twist, the petroleum and lumber industries went on to become an unsustainable and, arguably, unhealthy addiction for the American consumer market.
With the resurgence of CBD popularity in our culture, we are once again focusing on the benefits that can be harnessed from the hemp plant. At Wanae, our team of experts work endlessly to produce CBD of the utmost quality. From the farm, all the way to the shelf, we grow, process and formulate our CBD products in house so we can ensure the highest level of purity for our customers.