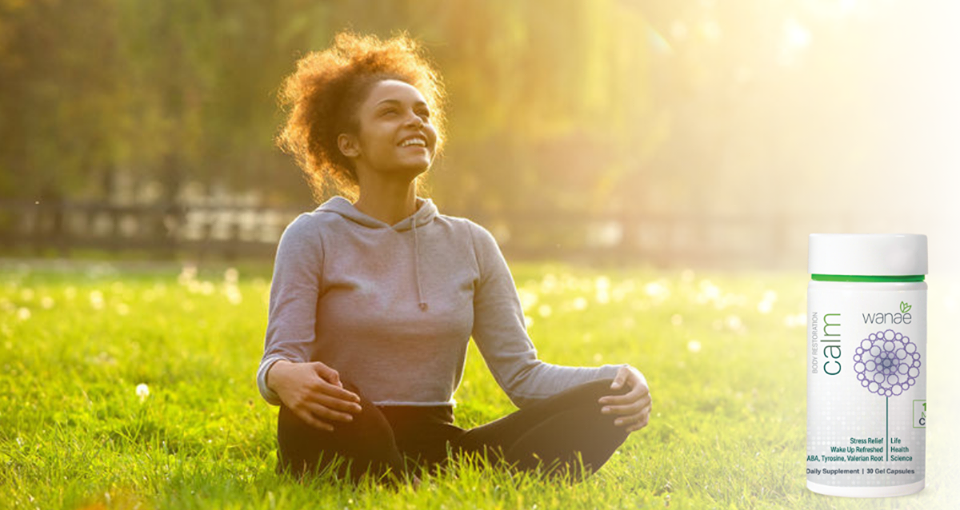 In today's fast-paced and hectic world, many of us would love to feel more calm and collected. That can feel impossible some days, right? Maybe you need just a little help in the form of Wanae's Calm CBD oil supplement! Calm is designed to support your body's endocannabinoid system. One important role of this vital system in your body is the effective management of stress and anxiety. Scientists believe our ECS system does many things to make us feel better, including helping to regulate pain and inflammation, digestion and supporting the heart and the vital role it plays in our bodies. Simply put, a healthy endocannabinoid system is one important way to live your best and healthiest life and enjoy a feeling of well-being.
But how to get to this so-called feeling of homeostasis — your body's natural balance? Calm is designed to promote your body's natural balance and nudge the body's natural cortisol levels to more beneficial levels. Would you love to be able to sleep better and wake up feeling refreshed? It's designed to do that, too. A great day starts with a good night's sleep. Get a better night's sleep, wake up feeling refreshed and have an incredible day, with Energy! You owe it to yourself to try CALM. With 0% THC, Calm is available in 15 mg CBD capsules.
At Wanae, we are committed to providing the finest quality CBD oil products on the market today. We carefully monitor the entire process of creating our incredible product line, from the cultivation of medical-grade hemp to the formulation of our CBD oil products. We pride ourselves on high quality products that are accurately labeled and verified by third-party testing. In addition to Calm, we offer a variety of other CBD oil supplements, including one for pets. It's a fast-paced and hectic world, but you can get Calm. Try Wanae's Calm CBD oil supplement today!