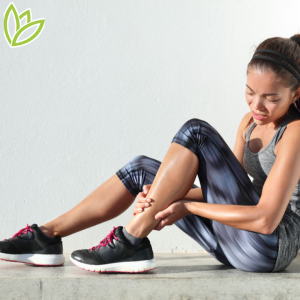 Maybe you recently went back to the gym after taking several months off during the pandemic. Or maybe you've decided to kick things up a notch and have committed to an intense regimen. Either way, you need to be careful to avoid overdoing it. (Yes, this is one of those cases when there can be too much of a good thing.) It takes discretion and experience to know when to push and when to back off. That said, there are a few precautions you can take to reduce the chance of injury:
1. Know yourself: Be mindful of your current state of fitness and your limitations. For example, if you know you have knee problems, you will want to avoid a lot of running and jumping. Low-impact is the way to go.
2. Ask for help: Someone with specialized knowledge and expertise, like a certified personal trainer, can help you reduce the chance of injury. He or she can observe your technique and form and offer guidance on how to improve. They can also help you pace your workouts so you don't do too much, too soon. A well-rounded program that's appropriate for your current abilities and goals will allow muscles to heal properly. This in turn can reduce the chance of many common injuries.
3. Don't skip the warm-up and cooldown: Regardless of the nature of the workout, a warm-up and cooldown both help your muscles acclimate to exercise, especially if it's intense. If you're short on time, it might be tempting to skip one or both of these, but you're only putting your safety at risk.
4. Cross-train: Vary the types of workouts to avoid overuse of muscle groups. For example, you might try a Pilates class one day and lifting weights the next. Engaging in only one activity is not productive and will only set you back.
5. Rest: It's easy to get fixated on productivity and output in all facets of our lives. But never forget that rest has its place and can actually help you The relationship between activity and rest is complementary. Our bodies do best when we take occasional and brief breaks from workouts. So don't feel guilty about taking a day off or doing some light stretching instead.
A final thought: If you do get injured, CBD oil ( http://healthycbd.mywanae.com )may provide some relief. Of course rest, hydration and sleep are other variables and can get you back into the game. Stay safe out there, friends!